This amusement park popcorn cart concept is based on Mexico's annual Day of the Dead (
Día de Muertos) celebration.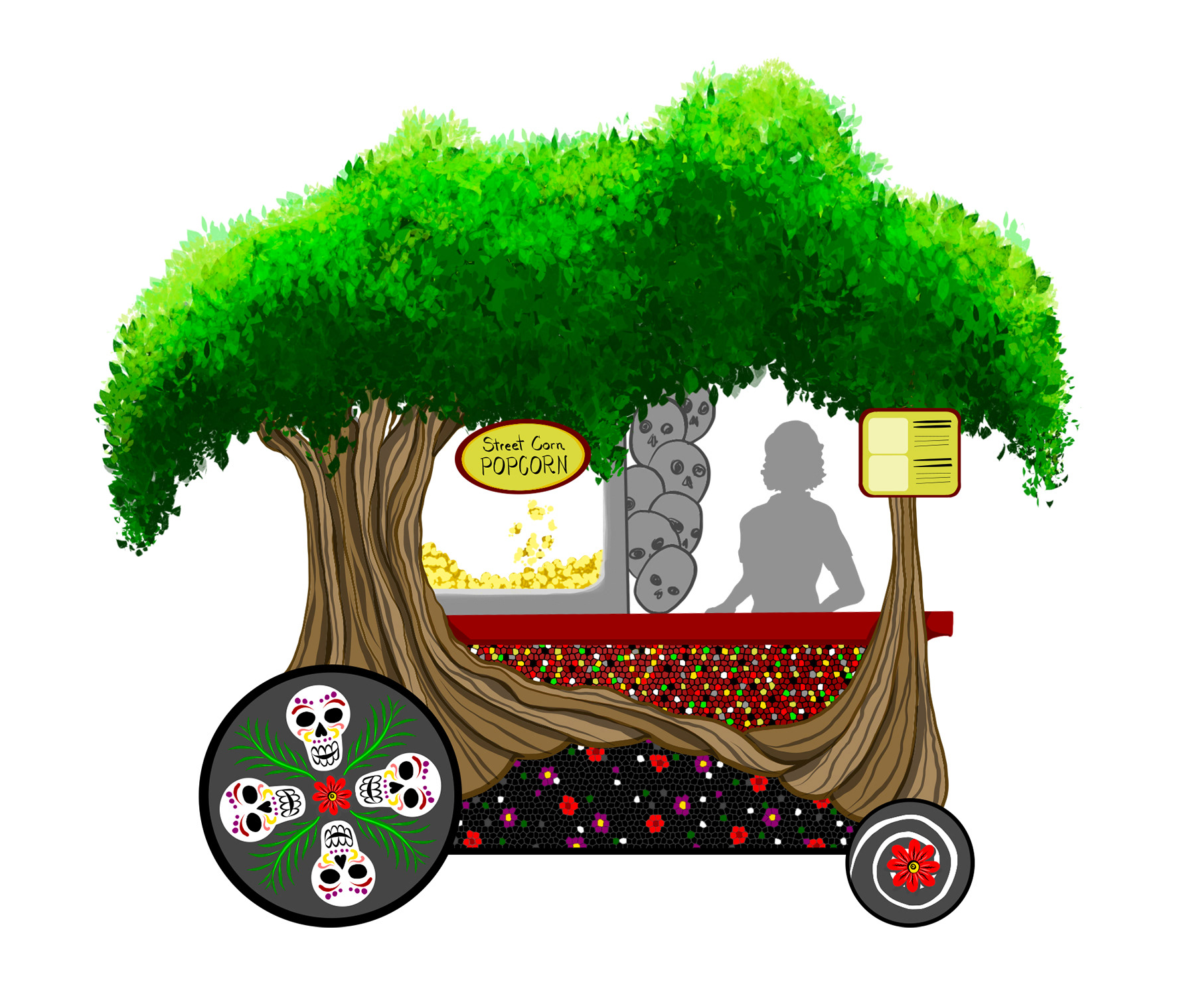 The cart was inspired by the colorful mosaics and paintings found around Mexico and features the Ahuehuete, the national tree of Mexico.

The cart sells one product:

Street Corn Popcorn

, yum!  The freshly popped popcorn is sprinkled with a mix that resembles the mouthwatering flavors of crema, cheese, lime, and ancho chile peppers.  Guests can purchase the popcorn in one of two quantities: in a themed paper bag or in a sturdy popcorn bucket which can be refilled for a small additional charge.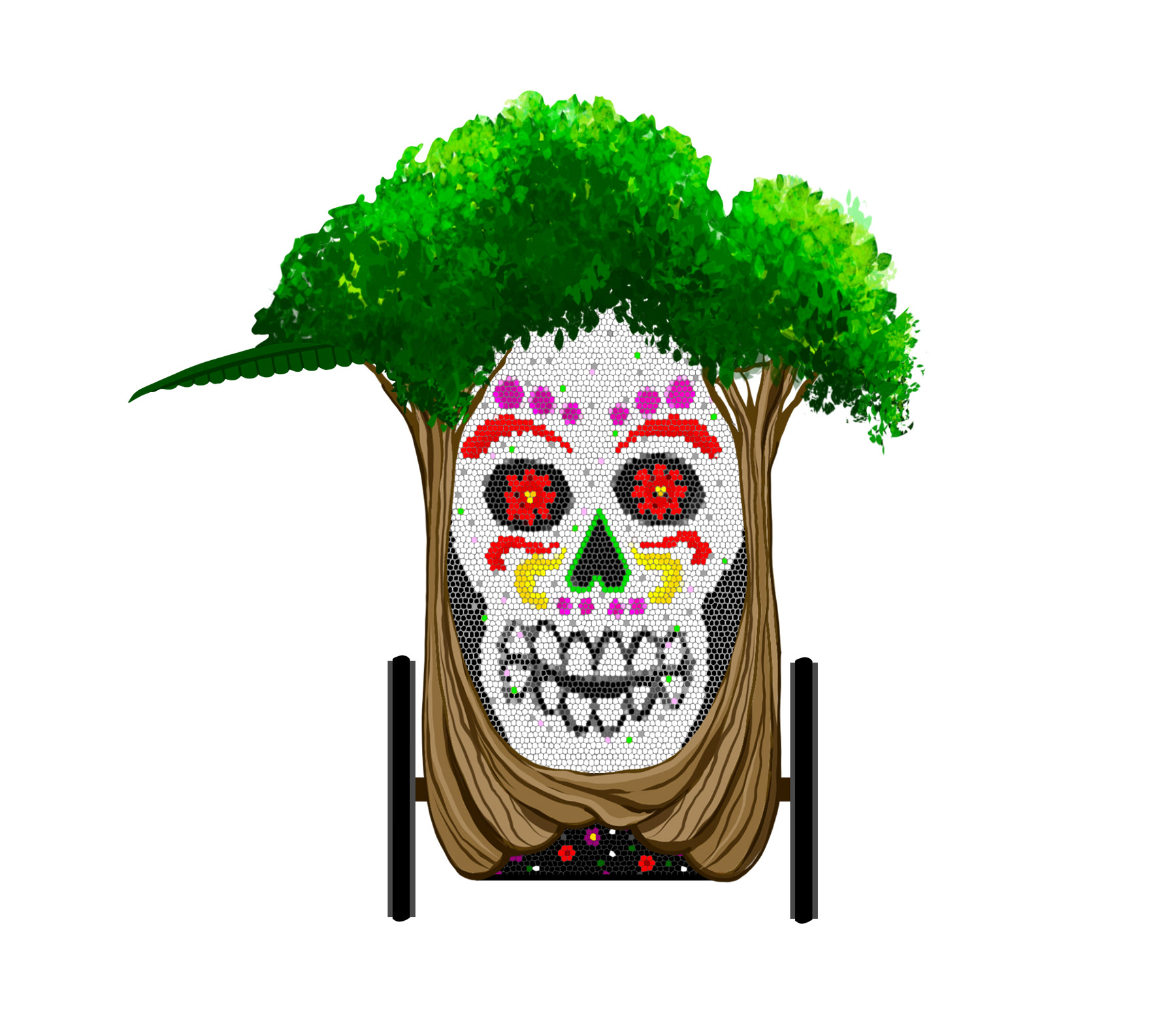 The large skull mosaic on the end of the cart serves as an Instagram spot! 

In the evening, small multi-colored lights will slowly blink on and off in the "tree" canopy.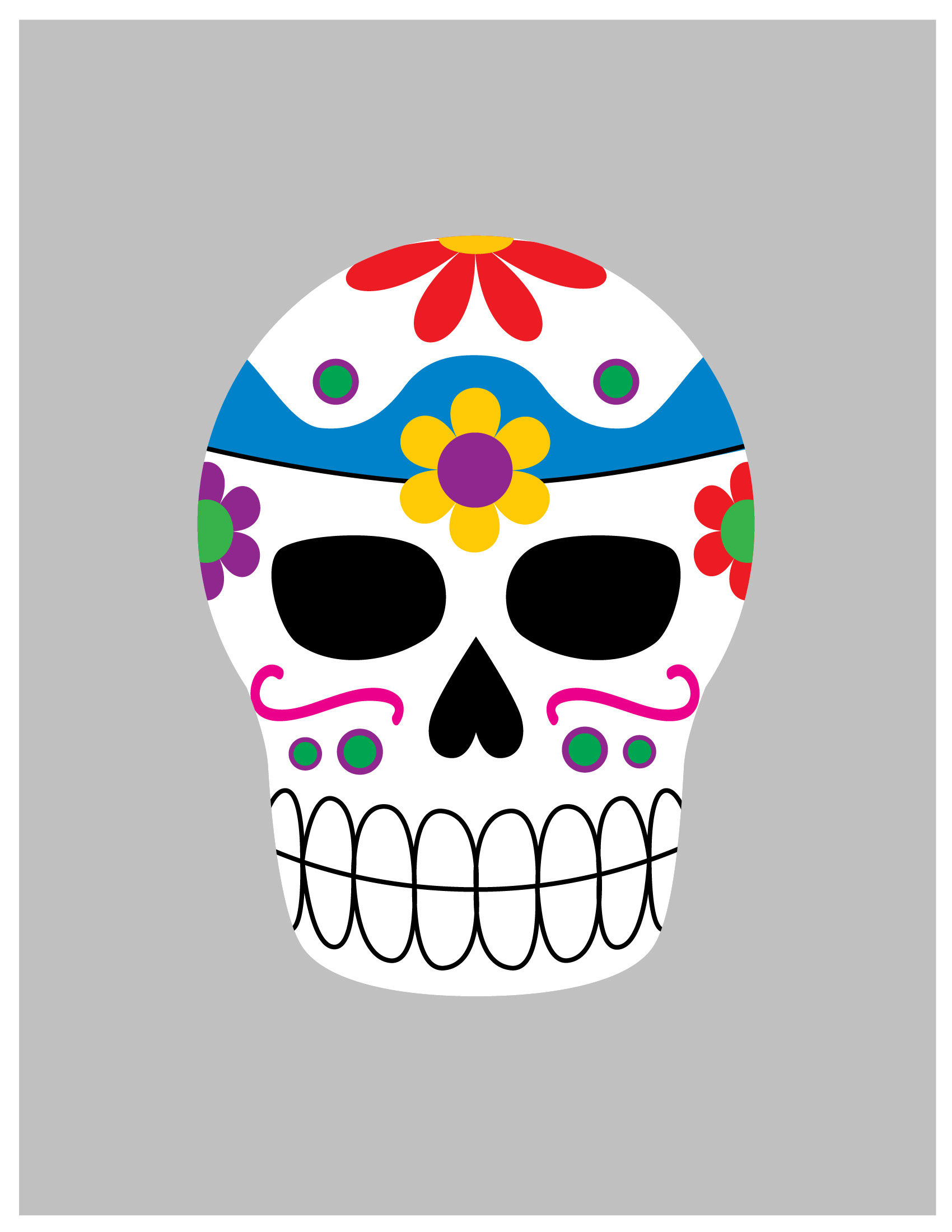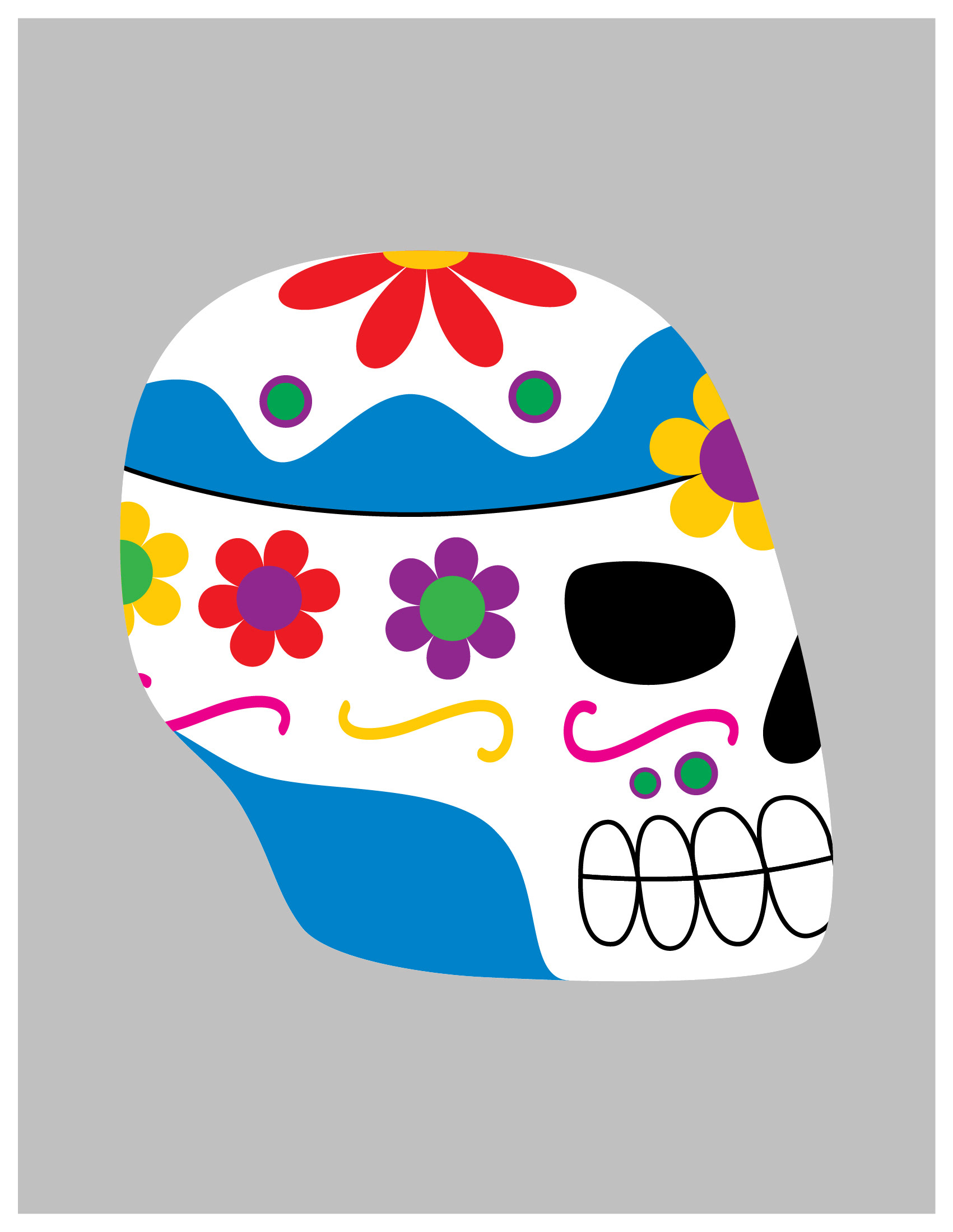 Guests can purchase a refillable popcorn bucket as seen above.  The top of the skull is hinged.  It is secured by the yellow and purple flower latch.  This bucket can be carried easily using the matching strap (seen below) and makes a great souvenir.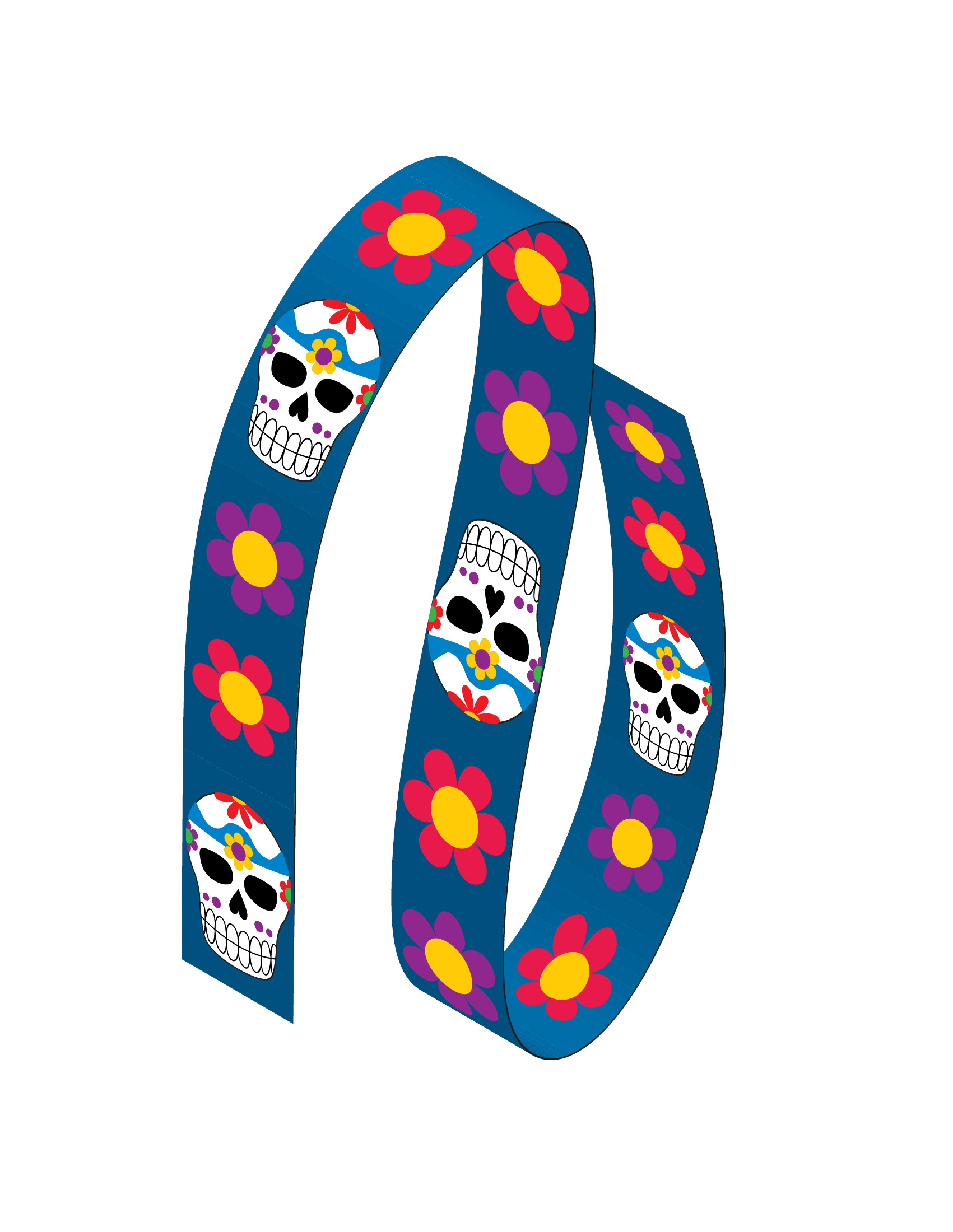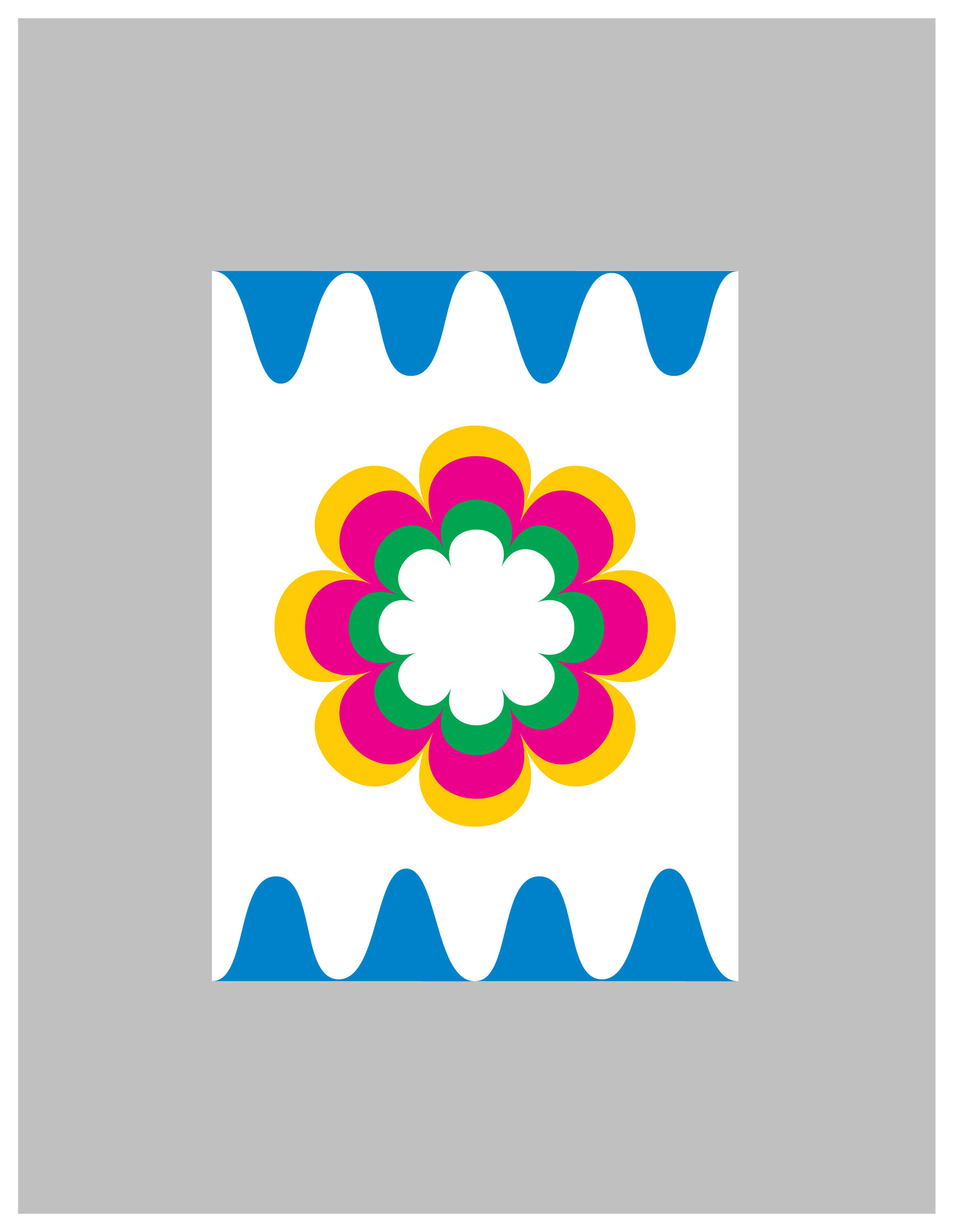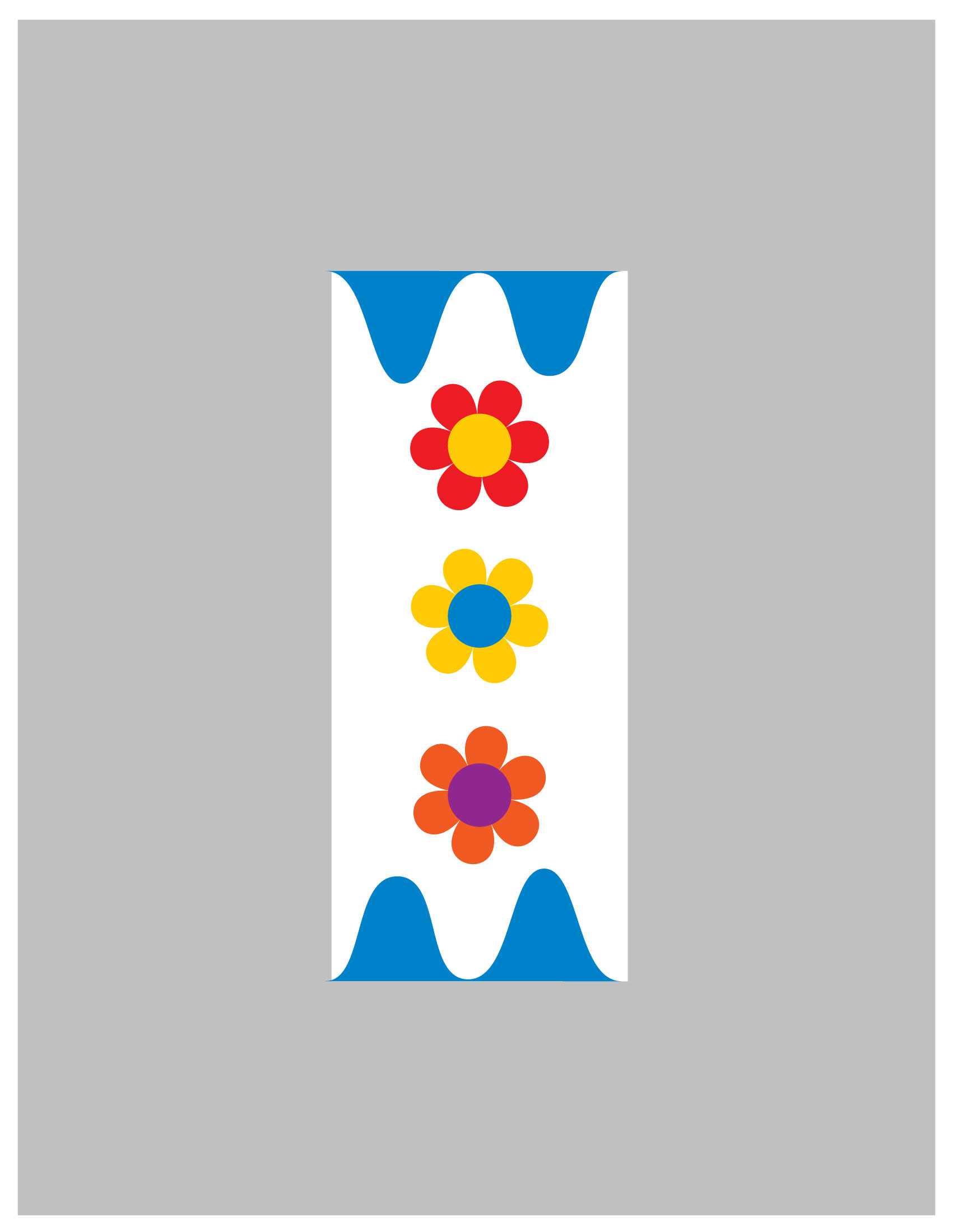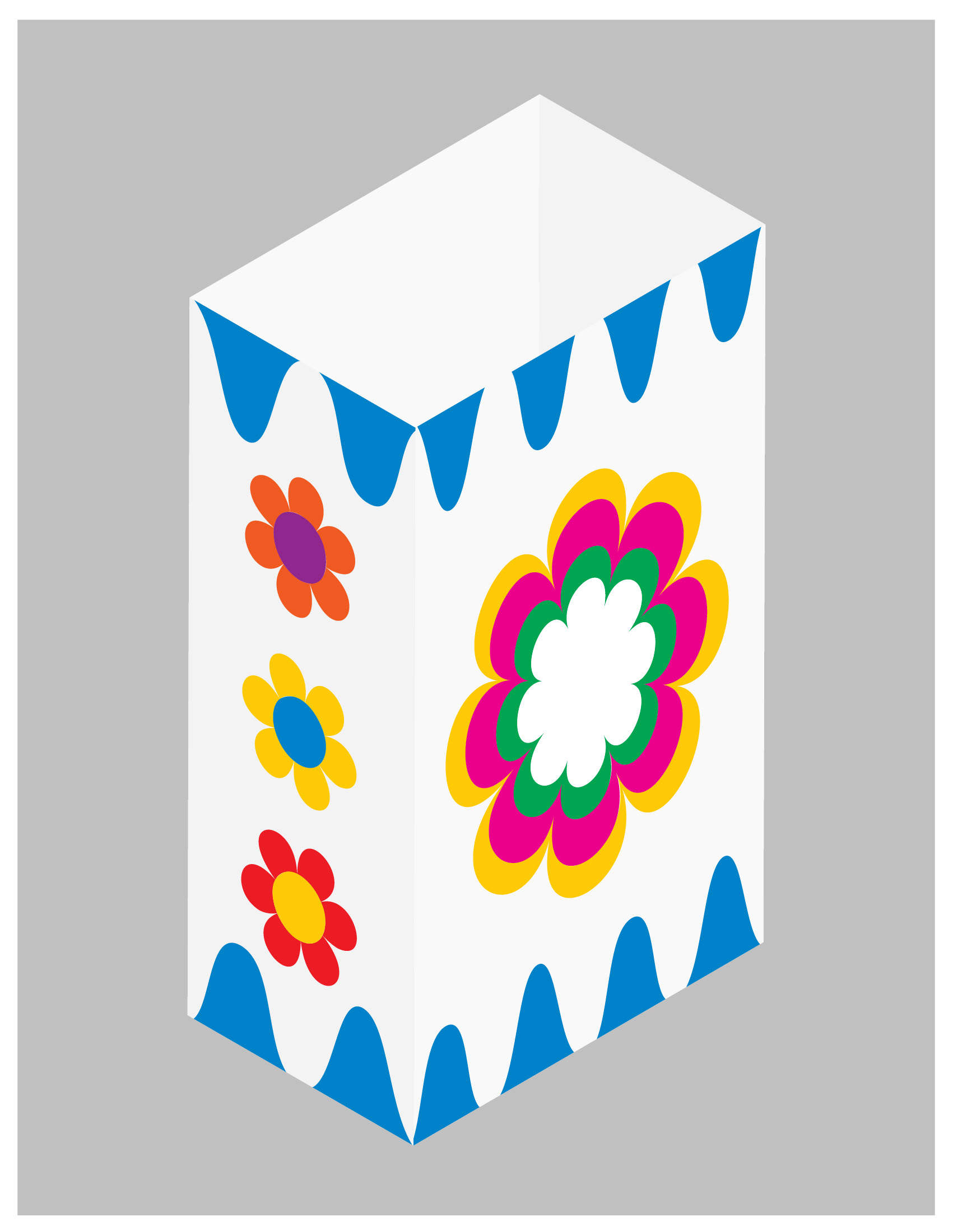 The paper bag design above replicates the floral mosaic shapes seen on the cart.  As a guest enjoys their popcorn as they travel throughout the park, other guests will be able to identify which cart this product was purchased from.

If you have any questions, feel free to reach out to
Lee
at
lee@leegainer.com
.
Thanks for looking!